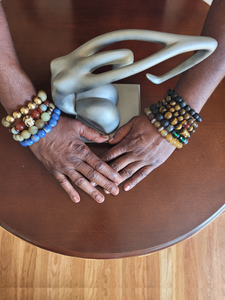 Massage With "OrganicLEE Made" Mango Butter created by Lee Williams
Mango Butter created by Lee Williams that is rubbed into the skin is soothing and relaxing while being non-greasy and quickly absorbed into the skin as it transforms into a warm, smooth emollient during shaving and massaging.
Get Yours Now
Are You Looking For An Organic Moisturizer?
Yes; Well look no further!! We have exactly what you're looking for in our "OrganicLEE Made Mango Butter".
What is Mango Butter?
Mango Butter is a natural and organic substance, extracted from the shelled seed kernel of the tropical mango fruit from the tree.
Did you know that Mango Butter is considered to possibly be the healthiest substance that has the power to heal, hydrate, soften and sooth the skin.
Protective actions and elements of Mango Butter have proven to heal skin from the damage caused by sunburn or frostbite while minimizing the effects of ultraviolet (UV) radiation
Healing properties of Mango Butter also help damaged skin to rejuvenate.
Get Yours Now